If you want to elevate the role of Marketing in your organization beyond tactical and/or sales support, there is a direct path. Marketing must play a central role in your company's strategic planning process.
That requires a strategic marketing framework. And though you can find frameworks in various places –even for free – the approaches that change a company's marketing culture permanently have distinct aspects.
The Impact framework, customized into its various company and market-specific forms, has loyal users amongst almost everyone who has been exposed to it. A CEO of one of the world's premier biopharmaceutical companies has been using a private-label version of our framework for 15 years. He recently showed us a coffee-stained class handout from the early 2000s. "Please keep doing this to my people," he said.
Our teams love this process because "solving" is in their DNA. By using Impact's tools, they can take a strategic & systematic approach to address their real business challenges. They create the evidence needed to gain support internally – as well as externally.
Ralph Elwell
People Learning Leader & Engagement Manager, GE Renewable Energy
What Many Find So Valuable About Our Tools:
Designed to a B2B Standard – When it comes to strategic marketing topics like segmentation, it's easy to be regaled with stories of how things work in consumer-driven situations. But can the concept be applied in B2B markets, even heavy industrial cases where companies are the target market and the opinions of many stakeholders matter? Impact's has honed its methodology over time to work in even the most complicated and technical markets. So, yes, it will work in your market!
It Measures Your Company's Value Delivered– Many critics of marketing bemoan it's lack of objective metrics. For example, many would love to have a framework that quantifies customer's perception of the value delivered by your company's – and competitor's –products. But most believe there's no reliable way to actually measure value. Our past clients know better. Our Ability to Compete tool shows your marketers how to capture this information in a credible way, and how to use the metric as a launching point for strategies that raise your score –and lower those of competitors.
The Framework "Kicks Out" Bad Strategies – Many frameworks will make sure that the user addresses all the important parts of a strategic plan. But how many will flag suboptimal and undifferentiated approaches? Impact's frameworks come with fail-safe mechanisms that highlight when the practitioner is missing important insights, applying a concept incorrectly, and/or not being creative enough in developing strategies that will stand out in the marketplace.
These are just a few of the many unique aspects of our frameworks that have created lifelong clients and passionate advocates of our approach. But this is only part of the equation.
Turning marketers into strategic leaders in your organization requires their full understanding and adoption of the new process. And this transformation does not take years! See how we quickly and effectively drive the adoption of marketing-led planning processes here. (Link to Skills)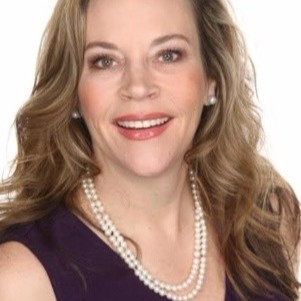 This is one of the best strategic planning processes! Impact's tools and coaching helps teams gain new insights, build exceptional plans…and save loads of time!
Christine Grogan
Vice President Americas, KCI/Acelity (former), Founder BRAVE Coalition